USA Swimming is committed to fostering a fun, healthy, and safe environment for all its members, and in 2010, it formally implemented a comprehensive Safe Sport program to respond to and prevent instances of abuse and misconduct within the sport of swimming. Since then USA Swimming Safe Sport has worked tirelessly to educate members, put policies in place, and empower LSCs and clubs to create the best possible environments for all members.
Full implementation of the Safe Sport Program involves six key components:
Policies and Guidelines
Screening and Selection
Training and Education
Monitoring and Supervision
Recognizing, Responding, and Reporting
Grassroots Engagement and Feedback
safe sport program staff
ABIGAIL HOWARD, ASSOCIATE COUNSEL AND DIRECTOR OF SAFE SPORT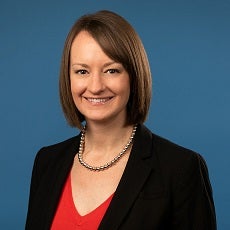 Abigail joined USA Swimming in 2018 as Associate Counsel and assumed responsibilities as Director of Safe Sport in January 2019. In this role, she supervises the Safe Sport staff, facilitates National Board of Review and Zone Board of Review issues and operations, provides oversight and management to the Criminal Background Check program and assists in all strategic planning and policy-related matters. Prior to joining USA Swimming, she worked in collegiate athletics and as a deputy prosecuting attorney working with felony sex crimes and child abuse cases. Abby has also coached age-group and high school swimmers.

Abigail can be reached at ahoward@usaswimming.org or 719-866-3529.
Elizabeth hahn, safe sport Senior MANAGER
Liz Hahn joined the USA Swimming staff as Safe Sport Coordinator in November of 2011.
In 2018, Liz became USA Swimming's Safe Sport Senior Manager.
In Liz's role, she provides case management and advocacy services on cases that are reported to USA Swimming. Liz also facilitates Safe Sport training and educational opportunities for USA Swimming members.
Liz can be reached at ehahn@usaswimming.org or 719-866-3542.

TIFFANY MIDKIFF, SAFE SPORT COORDINATOR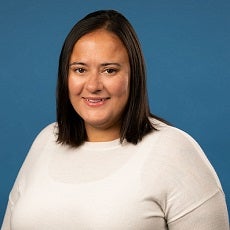 Tiffany Midkiff serves USA Swimming as the Safe Sport Coordinator. In Tiffany's role, she provides administrative and program support for USA Swimming's Safe Sport program.
Tiffany joins us after a 20 year career in the Army. For the past six years she served as a Sexual Assault Response Coordinator for the Army's Sexual Harassment/Assault Response and Prevention (SHARP) Program. She has also worked as a Master Resiliency and Suicide Prevention instructor. Tiffany is currently working on her Masters in Mental Health Counseling specializing in Crisis and Intervention through Antioch University.

Tiffany can be reached at tmidkiff@usaswimming.org or 719-866-3580.

Lucinda McRoberts, chief ADMINISTRATIVE officer & general counsel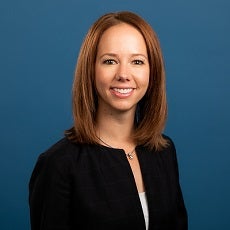 Lucinda currently oversees the Business Affairs Unit, which includes Safe Sport, Human Resources, Government Relations, Risk Management, IT and Office Management. She serves as an advisor to the chief executive officer, senior staff and board of directors on legal matters.
McRoberts joined USA Swimming in December 2014 in the newly-created position of Chief Counsel & Director of Legal Affairs and became Secretary & General Counsel in January 2016.
She leads the organization's efforts with respect to the National
Board of Review and appeals, criminal background checks,
athlete partnerships, National Team selections, sponsorships
and special events, and civil litigation and risk management.
McRoberts had extensive experience working with USA Swimming
as outside counsel until her internal appointment. Prior to her
re-location to Colorado Springs, she worked at a corporate law firm
in St. Louis.
Lucinda is a graduate of Yale University and the University of
Michigan Law School.

Lucinda can be reached at lmcroberts@usaswimming.org or 719-866-3591.
Trish Hughes, Administrative Assistant & background check coordinator
Trish joined USA Swimming in 2018. She comes to USA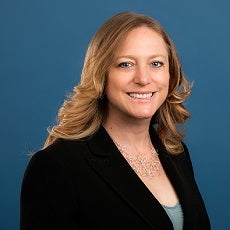 Swimming with many years of experience as an administrative support professional in a variety of industries, including: higher education, travel, mental health and digital marketing.

Trish processes USA Swimming's additional background checks, Safe Sport material supply orders and assists in a variety of areas in the organization.

Trish can be reached at thughes@usaswimming.org or 719-866-3536.
New and Renewal Background Checks