Speedo Winter Junior Nationals-EAST
Dates
December 05-08, 2018
Venue
Greensboro Aquatic Center
Location
Greensboro, NC
Course
SCY
Contact
UPDATES TO SATURDAY, DECEMBER 8th
1. All relays scheduled for Saturday finals will be swum at the end of the preliminary session.
2. No time trials will be offered Saturday.
3. Timed finals of the distance events and the Saturday finals session will be moved up one hour earlier.
4. Team Awards will not be presented Saturday evening, and instead will be shipped from headquarters following the competition.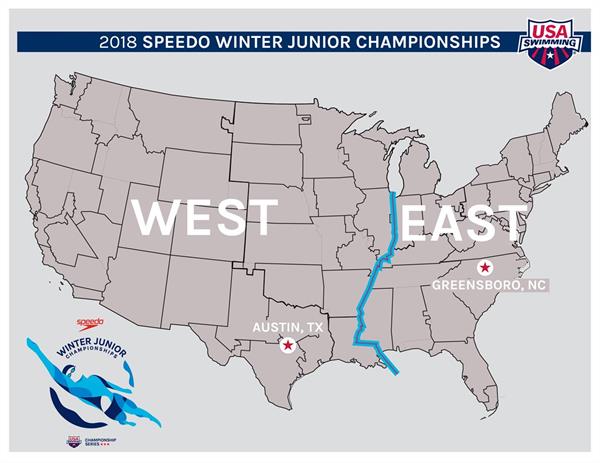 Doping Control:
This event is subject to testing under USADA and FINA rules.
Please note that all minors must have a representative with them.
All World Records and Junior World Records must be tested.

Resources