2018 Phillips 66 National Championships: #FiredUp

#FiredUp Videos
Off the Blocks Episode 3: The Big League with Michael Andrew
(8:51)
Off the Blocks Episode 3: The Big League with Michael Andrew (8:51)
Off the Blocks Episode 3: The Big League with Michael Andrew (8:51)
Off the Blocks, Episode 2: Going for Gainzz
(10:26)
Off the Blocks, Episode 2: Going for Gainzz (10:26)
Off the Blocks, Episode 2: Going for Gainzz (10:26)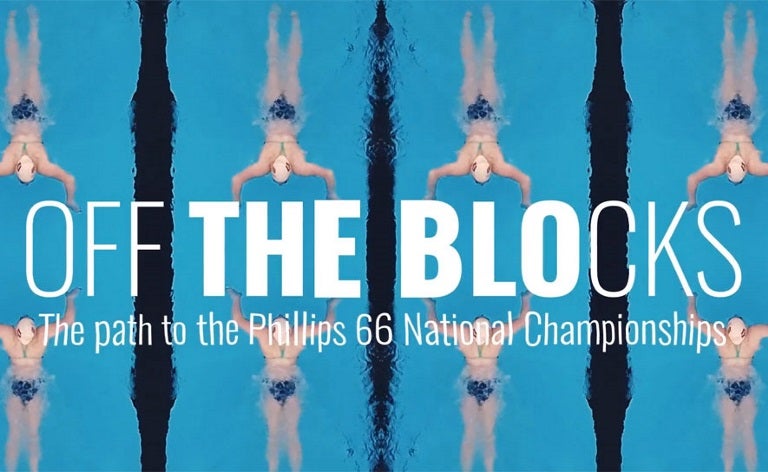 Off the Blocks Episode 1 Video: Lilly King and the Indiana Swim Team
(10:34)
Off the Blocks Episode 1 Video: Lilly King and the Indiana Swim Team (10:34)
Off the Blocks Episode 1 Video: Lilly King and the Indiana Swim Team (10:34)
The biggest swimming event in the U.S. is heading to Irvine, Calif. July 25-29. The 2018 Phillips 66 Nationals will be the most exciting yet with the opportunity to watch some of the world's fastest swimmers compete head-to-head AND enjoy the on-site activations in the 20,000 sq. ft. Fan Zone. The fan zone will include:
Interactive activations (games, giveaways, photo ops. etc.)

Food Trucks

Beer garden

Autograph sessions each day
For fans unable to attend the event, USA Swimming offers multiple ways to follow the excitement including:
Three Deck Pass Live segments on usaswimming.org & Facebook Live – one following each session and a new show ahead of finals live from the fan zone

NBC Sports will provide daily coverage via NBC, NBC Sports Network & the Olympic Channel
Follow @usaswimming on social media and share how #FiredUp you are for #Phillips66Nats!
Get Your Tickets Here:
Swimming's Biggest Names Will Compete in Irvine