Growing Champions for Life

We are excited to announce a special relationship with David Benzel and Growing Champions for Life, an organization dedicated to creating cohesive families and principle-centered athletes who win at life, not just sports. You will have access to inspirational videos, educational webinars, interesting articles and informative newsletters right here in our web site.
Each month you will find fresh new resources listed below. These programs are a perfect fit for our commitment to positive sport families and healthy athlete development at every level.
Positive parent video & assignment

3 Tips From the Parents of Christian Pulisic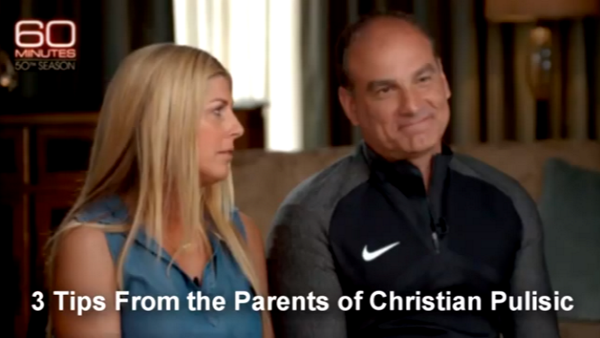 Winning Connections Newsletter
March's Webinar Recording

Helping Children Manage Stress in Sports


April webinar registration

The Five Best Ways to Resolve a Conflict

Thursday, April 18, 2019- 9pm ET, 8pm CT, 7pm MT, 6pm PT

Description:
Create an atmosphere in your home where it's safe to disagree. Develop new attitudes within your family that help everyone handle conflicts constructively. This session will teach you how to resolve conflicts without destroying morale or relationships. Discover how to teach the "win/win" principle to your children. Learn how to preserve the balance in the emotional bank account of family members in conflict.
You will learn the:
Primary causes of conflict.
Five specific strategies that work, when you pick the right one at the right time.
Healthiest attitude to have about conflicts at home, work, school, and sports.