By Aaron Gabriel//Contributor | Friday, March 1, 2019
The 4,155 swimmers on the Chicago Park District Swim Team roster make it a true super team.
And it took a special level of organizational teamwork for this aquatic opportunity to happen.
The Chicago Park District has partnered with USA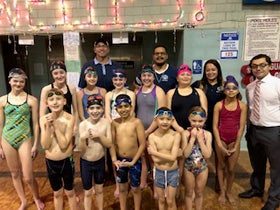 Swimming and Illinois Swimming Inc. in an outreach effort that is growing the sport while enriching its diversity.
The main players from CPD have been Eric Fischer, Manager of Beaches and Pools, and the swim team's head coach, Camaxtle Olivo. Shaun Anderson and MJ Truex have led USA Swimming's role in the endeavor, while ISI Operations Manager Pam Lowenthal has coordinated many of the moving parts and allowed the whole thing to function smoothly within the LSC.
Those 4,000-plus swimmers are spread out among a variety of smaller training groups in the city, in roughly 50 pools. There's heavier participation in the summer months, and the most capable performers also regularly get together for practices at one of three centers of excellence.
Olivo learned to swim in the park district system and later became an instructor, so the current version of CPD swimming is especially gratifying to him.
"We've definitely made some steady gains," said Olivo. "We've had some really significant increases in participation numbers, especially in USA swim meet attendance."
USA Swimming has deployed its development team to run clinics for the coaches and athletes, with an overarching goal of exposing athletes to swimming who might not otherwise get the opportunity.
Olivo knows that parental involvement is a key to long-term success, and that's one area in which he's hoping to see further gains.
"There's no doubt, having that parental buy-in is key," he said.
Illinois Swimming is providing a big assist by supplying the resources to help get parents receive training as officials. The team has added a parental booster club as well.
With another three-year agreement on the horizon, the focus is on nurturing swimmers and expanding participation in Chicago, with a long-term goal of having a completely self-sustaining program.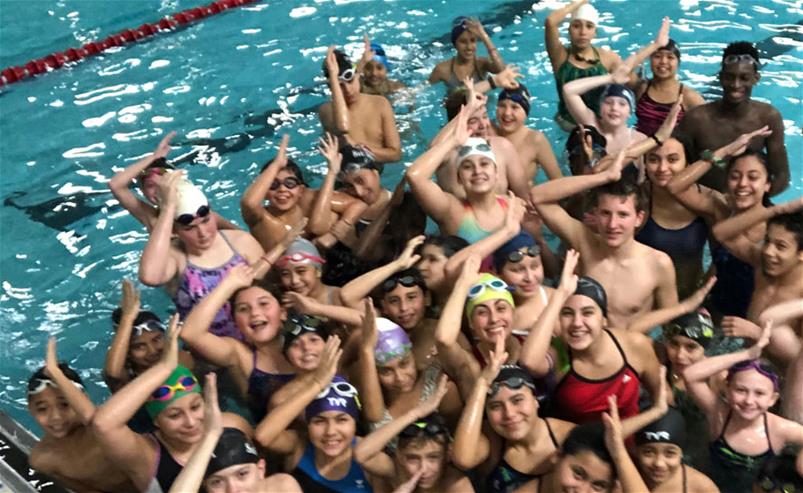 Lowenthal sees the recent improvements as a logical extension of past successes. The Chicago Park District Swim Team began as part of USA Swimming's Community Swim Team Partnership Program, which directs resources to swimming in locales which will grow numbers of competitors and improve diversity within the sport.
Another measure of the team's progress: It more than doubled the previous year's participation in the recent USA winter regional meet. And the CPDST has swimmers competing in both Illinois' senior and age group state championship meets to conclude the winter season. In the senior championships, both Suzana Sharaxhija and Daniel Galinski earned swims in the finals.
There are plans to take advantage of Chicago's natural open water opportunities in Lake Michigan in the summers, with CPD competitions based at beaches on the south, central and north shorelines. Lowenthal says Illinois Swimming intends to provide recognition T-shirts to all the competitors for those events.
A key weekend for this mega-team is s CPDST meet which puts all its swimmers together in one big intra-squad gathering at the University of Illinois-Chicago Natatorium. This year, the Spring Splash is slated for April 13-14.
"For a lot of our kids, the chances to race are still a little bit limited," Olivo said. "So, to be able to race in a pool like UIC is a real eye-opener for a lot of them."
Olympian Cullen Jones has been an inspiring fixture for the swimmers at those UIC meets – and Jones, too, has found himself among the inspired.
Lowenthal recalls being on deck with Jones as he looked out across the pool and up into the stands, summing up the progress he was seeing by saying, "This is what diversity looks like."