By USA Swimming | Thursday, February 20, 2020
COLORADO SPRINGS, Colo. – USA Swimming today announced that Sue Chen and Chuck Batchelor will be head coaches for Team USA men's and women's rosters, respectively, at the 2020 Junior Pan Pacific Championships. The competition will take place in Honolulu, Hawaii from August 19-22.
"Sue and Chuck have both developed Olympians and know the work that has to be done for the athletes," said USA Swimming National Junior Team Director, Mitch Dalton. "They understand excellence and know what the road looks like and they bring a lot of laughs with their experience. These Junior competitions are important stepping stones and experience builders in a young swimmer's career and Sue and Chuck's combined knowledge and bright personality will be such an asset for our team in Hawaii."
This will be Chen's first head coaching role for Team USA at an international competition, though she served as an assistant for Team USA at the 2011 FINA World Junior Championships. The selection also marks the first time that a female head coach will lead a Team USA men's roster overseas. Batchelor previously served as head coach for Team USA at the 2015 FINA World Junior Championships, helping lead the American team to a 26-medal performance.
"I am so thankful for USA swimming for giving me this opportunity to be the men's head coach of the Junior Pan Pac team," Chen said. "I look forward to working with Chuck as I have known him for years and love what he is doing at Bluefish. Coaching athletes at this level is always inspiring to me. I look forward to getting to know the coaching staff, all the swimmers and to creating something powerful together as a team."
"The performances by the National Junior Team-level swimmers, especially in an Olympic year, is going to be so exciting to watch," Batchelor said. "This year in particular has a lot of developing young female performers who are eager to make an impact. We will no doubt see many of these names again and again on the world stage in the coming years."
Chen currently coaches at Nation's Capital Swim Club
under former U.S. Olympic Team coach, Bruce Gemmell. With a coaching career spanning over 20 years, Chen has been part of coaching staffs at National Select Camps, National Junior Camps and more. Chen was the primary coach for U.S. National Team member Jack Conger and helped lead him to his first Olympic team in 2016, where he won a gold medal as part of the American 4x200-meter freestyle relay team. Along with Conger, Chen's experience is highlighted by Olympic medalist Katie Ledecky and World Junior Championships medalist Erin Gemmell among others. Outside the pool, she has played an integral role in the creation of USA Swimming's Women's Leadership Programs, which aim to help female swim coaches grow both personally and professionally.
Batchelor's coaching background spans over 25 years,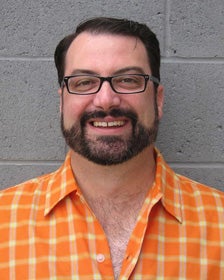 highlighted by his current role at Bluefish and previous roles at Barracuda Swimming and Peddie Aquatic Association. Like Chen, Batchelor's decorated resume boasts numerous U.S. National Team and National Junior Team selections, including two-time Olympic medalist, Elizabeth Beisel and 2013 World University Games medalist, Laura Sogar.
Team USA's roster at the 2020 Junior Pan Pacific Championships will consist of the top-20 male and female finishers, born between 2002-2007, at the U.S. Olympic Trials – Swimming. For full selection criteria, visit usaswimming.org.
Previous Team USA representatives at the Junior Pan Pacific Championships include U.S. National Team members Simone Manuel, Ryan Murphy and Lilly King among others. This year's U.S. National Team features 10 athletes who swam at the most recent Junior Pan Pacific Championships in 2018 and helped Team USA cumulate 54 total medals.
Keep up with all the latest USA Swimming news by following @usaswimming on Facebook, Twitter and Instagram.